China's Shenzhou XIII crew carries out docking test
Share - WeChat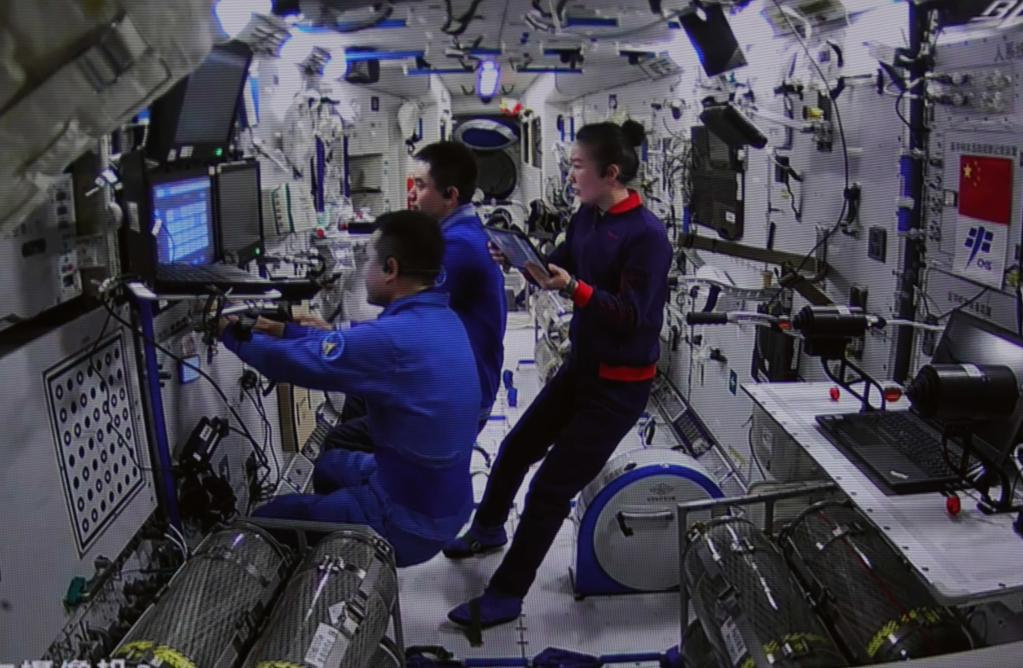 China's Shenzhou XIII mission crew conducted a remotely controlled docking test from inside the Tiangong space station on Saturday, according to the China Manned Space Agency.
The agency said in a statement that at the beginning of the test around 6 am, the Tianzhou 2 robotic cargo spaceship undocked from the Tiangong station's Tianhe core module. Then the mission crew controlled the cargo craft to move into a rendezvous position and later re-docked with the core module.
The two-hour test was intended to verify the procedures and equipment involved in manually controlled docking between the Tiangong and visiting spaceships, the agency explained.
This has been the second docking test between Tiangong and Tianzhou 2 in this past week.
On Thursday morning, the Tiangong station conducted a computer-controlled test using its robotic arm to reposition the Tianzhou 2.