Photos at President Xi Jinping's 2022 New Year address
Share - WeChat
Many photos were spotted in the office where Chinese President Xi Jinping gave his 2022 New Year address. Some of them were seen for the first time. Here, we take a look at the stories behind the pictures.
1. Xi visits Beijing Aerospace Control Center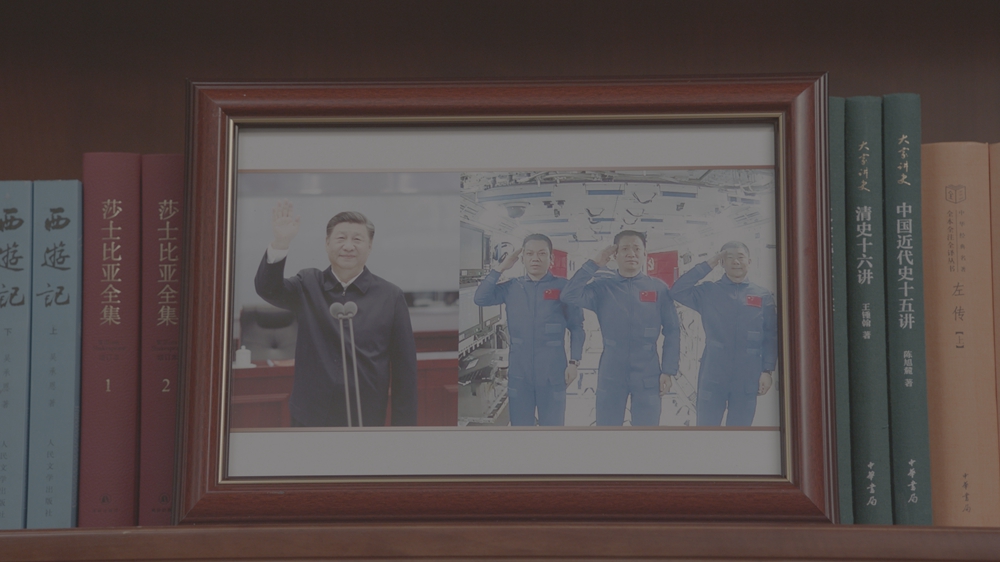 President Xi Jinping visited Beijing Aerospace Control Center and held a phone conversation with Shenzhou-12 astronauts – Nie Haisheng, Liu Boming and Tang Hongbo, on June 23, 2021.
Since the launch of Shenzhou-12 spacecraft, Xi has cared about the three Chinese astronauts' health and how their work was going. Three astronauts saluted to President Xi during their phone conversation.