Nation to help implement WTO services trade deal
Share - WeChat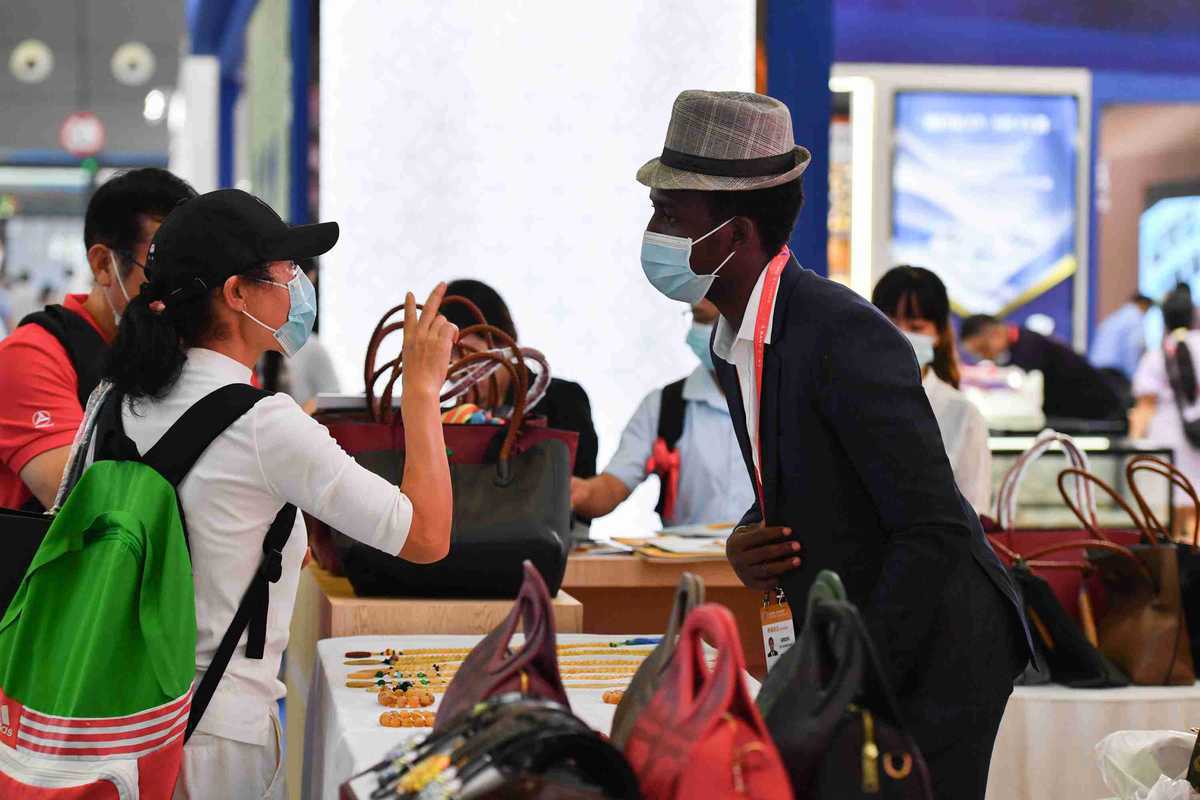 China will accelerate procedures and join hands with related parties to push for the final implementation of the landmark services trade deal recently reached at the World Trade Organization, the Ministry of Commerce said on Thursday.

A total of 67 WTO members, which cover about 90 percent of global trade in services, announced last week the successful conclusion of the negotiations on new disciplines relating to domestic regulation for services, and declared the Joint Statement Initiative on Services Domestic Regulation.

The move aims to slash administrative costs and create a more transparent operating environment for service providers hoping to do business in foreign markets, according to the WTO.

Commerce Ministry spokesman Gao Feng told an online media briefing on Thursday that the JSI on Services Domestic Regulation broke new ground in that for the first time in the WTO's history, members adopted a JSI for agreed negotiation results.

"That will facilitate the restoration of the WTO's functions for negotiations, and will also help advance progress in services trade facilitation and liberalization worldwide," Gao said.
Ratification procedures by the signatory members of the JSI on Services Domestic Regulation are expected to be finished within 12 months after the announcement, and members will submit specific commitments to incorporate the new disciplines into its existing services trade rules.

After coming into effect, the agreement will save businesses, especially small businesses, some $150 billion annually in costs, the WTO said.

Gao said the new disciplines will lower trade costs for businesses and enhance the global business climate for trade in services, targeting improved licensing and qualification requirements and procedures, as well as increasing the transparency of government regulations.

Experts also said as the first negotiated agreement on services at the WTO, the formation of the agreement will boost confidence in multilateralism.

"The agreement is an important boost to multilateralism as it has demonstrated that consensus can be reached through negotiations, although the world has missed such an important multilateral agreement for years," said Zhou Mi, a senior researcher at the Chinese Academy of International Trade and Economic Cooperation.

The agreement is also an important achievement in the development and innovation of international regulatory rules for trade in services, which is on a fast growth track and is in urgent need for unified rules to reduce trade barriers, Zhou said.

The agreement will also enhance coordination of major services markets in areas such as certifications, regulations and market entry, which will eventually create a better business climate for Chinese service providers to go global, he said.

China, the world's second-largest trading nation in services, has been stepping up reform and opening-up for the sector.

Having already introduced a negative list for cross-border trade in services at the Hainan Free Trade Port, the nation also plans to release a negative list for cross-border trade in services in the pilot free trade zones.