A time for tea
Share - WeChat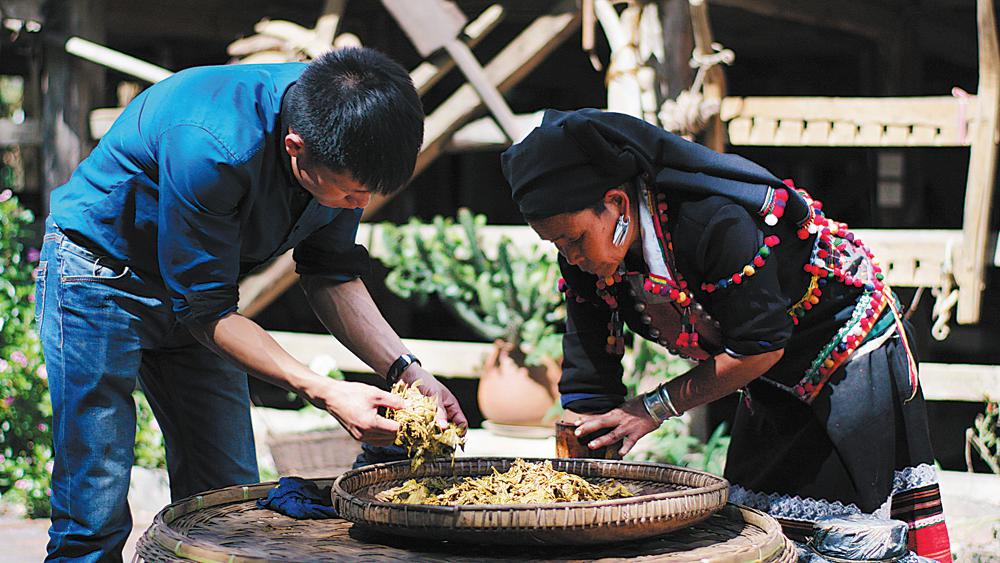 Li Qiang, keeper of a 120-year-old teahouse in Chengdu, Southwest China's Sichuan province, treats his work place like a home. For regulars who passed away, he still reserves a seat, with a lit cigarette and a cup of tea on the table, marking his "own way to say goodbye".
A bustling place filled with smoky tea pots and chatty customers, Li's teahouse is a place of heartwarming tales. With various placements of tea sets, people can skip language to convey their meanings. For instance, when the lid is tilted on the saucer, it is a request for topping up the water. If the lid is kept vertically next to the tea cup, it is a shy euphemism meaning the customer has forgotten to bring his wallet and will pay the next time.
Chinese streaming platform Migu Video is now showing the BBC documentary, One Cup, A Thousand Stories, which features Li's teahouse. The six-episode documentary was filmed for three years in 13 countries across six continents, giving the audience a chance to examine tea's influence on daily life in different places, as well as revealing the plantations and picking techniques.
"Tea is China's great gift to humanity. We wanted to look at how tea and tea culture developed in China and spread across the world, transforming culture wherever it took root," says Matthew Springford, the documentary's executive producer.
One episode follows a 75-year-old entrepreneur's return to seek his roots in the Tibet autonomous region from the United States, revisiting sites along the Tea Horse Road, an old network of caravan paths winding through the mountainous areas in Sichuan and Yunnan provinces and Tibet. With Chinese tea's plantation history going back thousands of years, some ancient myths and legends are also told. These are rarely heard by young Chinese today.
As the first story in the documentary, a local expert from the De'ang ethnic group, most members of which live in Yunnan, recounts a myth. It says that 102 tea leaves magically transformed into 51 capable men and 51 beautiful women, then one couple remained on land to create humankind after the other 50 pairs flew to heaven. Locals still carry on with the centuries-old technique of making suancha, a fermented sour tea, as an offering to their ancestors.
Most Popular